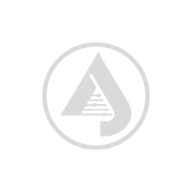 ---
---
PURCHASE OF ASSORTED MATERIAL
---
Payment through PayPal and/or Debit or Credit Card. If you do not have PayPal and want to purchase any material, please contact via email at juandavid00col@gmail.com.
If the payment button doesn't work for you, please click here and enter the specific amount for the purchase you wish to make.
---
ACCESS TO PRIVATE SERVER
PayPal/Debit or credit card
Also if you prefer you can make the payment of $0.016ETH for each NFT through PayPal. To do this, please go to the google converter to make the payment in Dollars at what is listed at the time of purchase. Once the payment is made, I communicate internally with the PayPal email that made the purchase of the NFT. Via e-mail, the address of the wallet to which to send the NFT will be requested (it is important to emphasize that the price is $0.016ETH since the gas fees must be added to the blockchain). Also, please note that you will need a Crypto wallet Etherum address to receive the NFT pass.
---